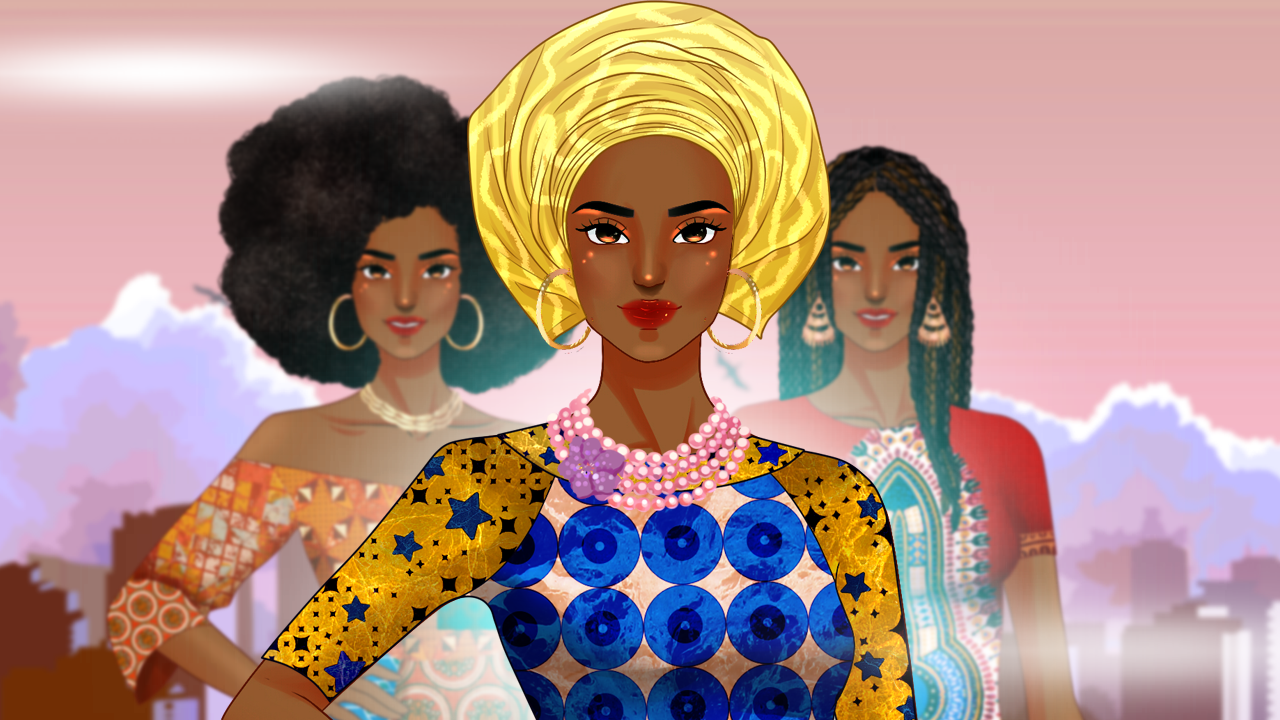 Choose from different attires like skirts and blouses, lovely dresses, jumpsuits, shorts, peplum tops and more all in lovely Ankara prints as you dress up Kiki.
Tie gele (headtie) for Kiki and deck her out in an array of beads and other accessories!
Shakara is an African dress up game for the girl who wants to dress up an African model in traditional ethnic styles.
All girls want to be able to dress up a model in the latest fashion trends.
With the Shakara dress up app, you have your own fashion studio and you can dress up your model from a vast wardrobe all for absolutely FREE!
Shakara Dress up game features:
– Our beautiful fashionable model Kiki
– Lots of Ankara Dress up items to mix and match
– Features Beautiful and unique African print patterns
– Spice up your outfit with African Accessories like beads, gele and more
– Create an Aso-ebi style for that upcoming event or a look that will make you feel like a true African Princess for your next birthday party.
– Dress up your model to the tune of an upbeat soundtrack and enjoy the beautiful art and graphics
– Take a snapshot of your finished look and save on your device or share with friends so they can see how fashionable you are.